DIGITAL CAMO ADULT BATTING GLOVES by DeMarini
Click to enlarge image(s)
Rock your swagger out with DeMarini Digi Camo Batting Glove all season long! Our Digi Camo Batting Glove offers a classic feel with relief along the knuckle bends and a smooth leather palm for supreme comfort. Even though these gloves are camo, people will notice.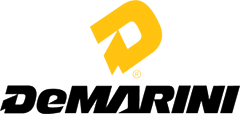 • Ballplayer-approved fit with relief on knuckle bends.
• Smooth leather palm.
• Lined inside for no-chafe zone.
• Low-profile wrist strap.
Sizes: L & XL
Colors: Black, Navy, Orange, Royal Blue, Scarlet.
S
SMOOTH PALM: Smooth leather for supreme comfort - CLASSIC FIT: Ballplayer approved fit with relief along the knuckle bens - NO CHAFE: Lined inside for rub free zone - WRIST STRAP: Wide, low profile strap for an unobstructed swinging motion - See more at: http://www.batterschoice.com/SPD/demarini-digital-camo-batting-gloves---scarlet--8000915E-1390313972.jsp#sthash.NexNiExt.dpuf
MOOTH PALM: Smooth leather for supreme comfort - CLASSIC FIT: Ballplayer approved fit with relief along the knuckle bends - NO CHAFE: Lined inside for rub free zone - WRIST STRAP: Wide, low profile strap for an unobstructed swinging motion - See more at: http://www.batterschoice.com/SPD/demarini-digital-camo-batting-gloves---scarlet--8000915E-1390313972.jsp#sthash.NexNiExt.dpuf